Sequoia Trail Continuation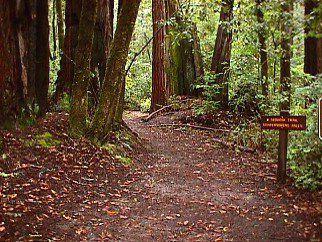 Trail Thoughts and Musings
Having found the parking lot, it is now quite easy to find where the Sequoia trail starts up again. Just stroll over to the north end and you will see the sign shown here, reassuring you that this is indeed the correct route. There are also restroom facilities at the parking lot for those who might need them. It should be pointed out that this parking lot is only for Wastahi campers.







---
Werner Hager at cyberguide@cyberhikes.com
Last updated July 20, 1998.
Copyright 1996, 1997, 1998 by Werner W. Hager and Micromoms. All rights reserved.